A review of fisheries management policies has identified opportunities for improvement to maximise the benefits and sustainability of our marine resources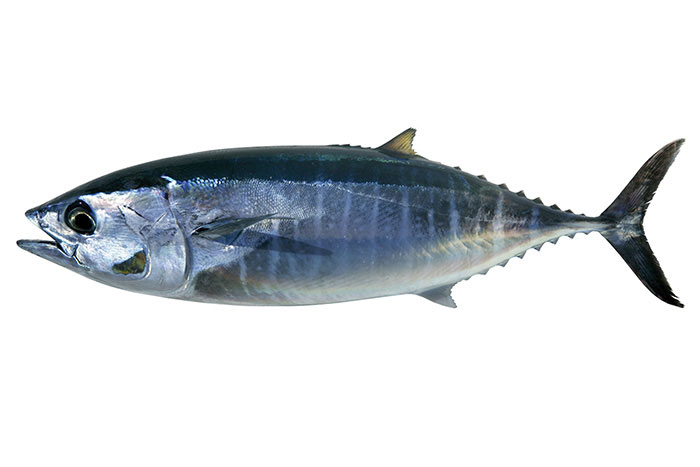 Photo: iStockphoto.com
By Catherine Norwood
While Australia's Commonwealth fisheries management policies are widely regarded as representing best practice, a lack of information, particularly for low-value fisheries and bycatch species, remains an ongoing challenge.
Comprehensive reviews of the Commonwealth Fisheries Harvest Strategy Policy and Guidelines (2007) and the Commonwealth Policy on Fisheries Bycatch (2000) have been undertaken during the past year, with final reports released in May.
While both reviews report improved fisheries management outcomes as a result of the policies, they also provide suggestions for future improvements.
Among these are:
the need for greater transparency and stakeholder consultation;
extending the policy framework to byproduct stocks;
that discarding of commercial and non-commercial species be constrained;
the development of policy guidelines for bycatch management;
improved performance assessment and monitoring; and
greater integration of the two policies.
In addition to the policy reviews, a third review of the Commonwealth fisheries legislation (the Fisheries Management Review) was undertaken by David Borthwick in late 2012. Submissions to that review suggested that an explicit ecosystems policy along with an overarching fisheries policy framework could address identified policy gaps.
The overarching policy could describe the high-level objectives and principles for Commonwealth fisheries management and ensure that all species are appropriately managed, regardless of where they sit on the policy continuum from key commercial species to bycatch. It would also highlight the role of ecological risk assessment and ecological risk management in ecosystem-based fisheries management.
The harvest strategy and bycatch policies could then sit as individual components within the overarching framework that better describes how policies and procedures interact and relate with one another in a way that is clear to fisheries managers, users and the general community.
Five years on
The review of the harvest strategy policy has found that its implementation during the past five years had helped to improve the status and economic yield of many important Commonwealth fish stocks, while boosting Australia's reputation for good fisheries management.
The Department of Agriculture, Fisheries and Forestry (DAFF) led the review in consultation with a stakeholder advisory committee, resulting in the Final report on the review of the Commonwealth Fisheries Harvest Strategy Policy and Guidelines (May 2013).
The review process included:
stakeholder consultation and public submissions;
a technical review of the science that underpins harvest strategies;
comparison with international best practice harvest strategy settings; and
a review of harvest strategy implementation.
Advisory committee members included representatives from the commercial and recreational fishing sectors, environmental non-government organisations, CSIRO, government and the FRDC.
DAFF also developed a discussion paper for public consultation, as part of the review process, and received submissions from a range of stakeholders, including those from the commercial and recreational fishing sectors, environmental non-government organisations, science providers and the general public.
The review found that the Commonwealth Harvest Strategy Policy and Guidelines met or exceed world's best practice, and are widely regarded as being successful in optimising the benefits from harvesting of Commonwealth marine resources. 
However, the report suggests that as fisheries management and science continue to develop, some aspects of the policy and guidelines could be further refined and updated to address existing weakness.
These include harvest target and limit reference points, fisheries economics and management of data-poor stocks.
The report also suggests incorporating a more explicit statement in the policy, in line with ministerial directions, to cease overfishing, avoid other species becoming overfished in the short and long term, and recover overfished stocks to levels that will ensure long-term sustainability and productivity.
"While these requirements are reflected in the policy's approach, an explicit statement to this effect would be valuable.
The review found that the Australian Fisheries Management Authority (AFMA) has implemented harvest strategies consistent with the policy across most Commonwealth fisheries and that doing so in such a short period was a significant achievement.
However, cost limitations, limited data availability or a need for further scientific development had made implementation of some policy aspects difficult in some fisheries.
Cost recovery requirements had also limited the effort that can be put into managing small and less valuable fisheries.
The review identified that harvest strategy settings and performance were not always well understood by stakeholders.
Greater consultation during the development of non-technical elements of harvest strategies, such as including high-level aspects of harvest strategies in management plans, might help improve understanding.
The policy could also benefit from the development of practical and cost-effective performance indicators and a reporting regime to report on the implementation and performance of harvest strategies, developed in consultation with stakeholders.
"The information to support this will generally already be available in many fisheries and should be incorporated in any new reporting systems to avoid unreasonable reporting burden," the report says.
Science and implementation
The technical review of the science and economics that underpin the harvest strategy policy and harvest strategy settings was jointly funded by the FRDC and DAFF and carried out by CSIRO and ABARES.
The science review considered matters such as:
reference points appropriate to life-history characteristics;
buffered targets and meta-rules;
data-poor fisheries and tiered harvest strategies;
total allowable catch (TAC) settings and multi-year TACs;
rebuilding strategies and TACs for bycatch-only species; and
spatial management and meta-rules.
It identified potential improvements, many of which relate to the implementation guidelines, as a result of the experience accumulated in developing and implementing the existing harvest strategies, and from improvements in stock assessment and management strategy methodology.
The economic review considered how the objective of maximising the economic returns in the harvest strategy policy has been or could be better incorporated into daily operations across Commonwealth fisheries.
Bycatch defined
DAFF also led the bycatch policy review, in conjunction with ABARES. The Report on the review of the Commonwealth Policy on Fisheries Bycatch (April 2013) suggested that a new definition for the term 'bycatch' is needed.
It acknowledged that "bycatch, byproduct and discards" have been interpreted differently under the current policy framework, with sometimes poorly defined and interchangeable terms.
The new definition suggested is: "Species that physically interact with fishing vessels and/or fishing gear and which are not usually kept by commercial fishers".
The report says this more clearly identified what components of a commercial fishing catch are managed under the bycatch policy and what would be managed under another harvest strategy policy or any potential ecosystem policy.
Stakeholders also raised the lack of baseline and ongoing performance data as an issue in monitoring the success of the bycatch policy.
The review found that there was substantial anecdotal evidence to show that efforts by AFMA and the fishing industry were helping to meet the policy objectives. However, there was no program of agreed performance measures or monitoring and assessment of the various mitigation measures adopted since the policy was implemented.
This made it difficult to determine how effective the various mitigation measures were and whether some were more successful than others. The review has also suggested strengthening the policy objectives as part of guidelines for implementation.
All stakeholders agreed that a revised bycatch policy was needed and that it should reflect Australia's domestic and international obligations, providing a more accountable approach for future bycatch management in Commonwealth fisheries. It should include implementation guidelines and improved performance monitoring, with practical and cost-effective management.
DAFF has indicated that any revision to either the harvest strategy policy or bycatch policy will be subject to further consultation with stakeholders and fisheries experts.
FRDC Research Codes: 2001-099, 2007-016, 2010-046, 2010-061, 2010-306, 2011-029, 2011-200, 2011-251, 2012-046, 2012-225, 2012-237
More information
Review of the Harvest Strategy Policy and Guidelines
Report on the review of the Commonwealth Policy on Fisheries Bycatch