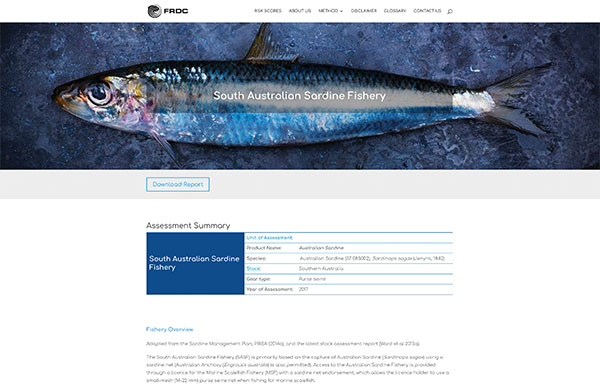 www.whichfish.com.au
While the sustainability of fish populations underpins the future of seafood supplies, buyers across the supply chain are increasingly calling for additional performance measures when sourcing their fish.
These include the impact of fishing on the broader environment and the kind of management plans in place in a fishery. In future, further performance measures could include labour and animal welfare practices.
While the Status of Australian Fish Stocks Reports provides status information for particular target species, the FRDC has launched the Which Fish database, which uses a risk assessment approach to provide additional information on the environmental impact and fisheries management for Australia's leading commercial species.
Sevaly Sen is coordinating the Which Fish project under the FRDC's national research priority one. She has been working on business-to-business tools for assessing the environmental risks of seafood for more than three years.
Business decisions
"Our aim is to help seafood buyers understand the environmental risks of the seafood they buy and use this to inform their own sourcing policies and manage their reputational risks," Sevaly Sen says.
"Which Fish doesn't decide for a seafood business whether a fish is 'good' or 'sustainable' or not," she says. "It provides low, medium and high-risk ratings across three areas: target species; environmental impact of fishing; and management. Only publicly available information is used to inform the assessment.
"This allows buyers to determine for themselves how much risk they are prepared to take when selecting seafood." 
It also provides an outlook section, so that buyers can see the likelihood of risks reducing, staying the same, or worsening during the next three years, based on research and management measures in the fishery from which it is sourced.
Collaboration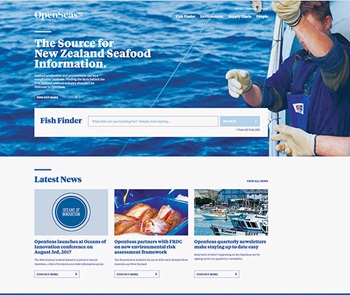 www.openseas.org.au
Sevaly Sen says Which Fish is a "rapid scanning tool", based on the similar business-to-business risk tool developed by the UK industry body Seafish. It has been developed for Australia and in collaboration with Seafood New Zealand. The New Zealand 'OpenSeas' tool is also available online.
At its launch in October, Which Fish included 25 Australian species and 20 New Zealand species. The Australian species account for 36 per cent of national wild harvest fisheries production.
Which Fish also separately identifies fisheries that have been certified under a third-party scheme recognised by the Global Sustainable Seafood Initiative, such as Marine Stewardship Council certification.
Sevaly Sen says it does not provide risk ratings for certified fisheries because these already have internationally recognised sustainability determinations. "But not every fishery can afford certification and businesses are asking for information from other fisheries too."
In developing Which Fish, Sevaly Sen met all major retailers and wholesalers, which are estimated to collectively account for more than 70 per cent of domestic sales of Australian seafood. She says "robust", "trustworthy", "transparent" and "easy to use" were the qualities businesses named as priorities in discussions to develop the program.
To ensure the integrity of Which Fish, the risk assessments and rankings have been completed by an independent third party – in this case, MRAG Asia Pacific – and then independently peer-reviewed.
Which Fish is for use available online or as a downloadable Excel spreadsheet that businesses can incorporate into their own systems. 
---
Species assessed
Australian species at www.whichfish.com.au are: Australian Sardine, Balmain Bug, Banana Prawn, Black Jewfish, Blacktip Shark, Blue Endeavour Prawn, Red Endeavour Prawn, Blue Grenadier, Blue-eye Trevalla, Brown Tiger Prawn, Coral Trout, Deepwater Flathead, Eastern King Prawn, Eastern School Whiting, Gemfish, Gould's Squid, Grey Mackerel, Grooved Tiger Prawn, Moreton Bay Bug, Ocean Jacket, Orange Roughy, Pink Ling, Redthroat Emperor, Saddletail Snapper and Sea Mullet
New Zealand species at www.openseas.org.nz are: Albacore Tuna, Arrow Squid, Barracouta, Blue Cod, Bluenose, Flatfish, Hake, Hoki, Jack Mackerel, Ling, New Zealand Rocklobster, Orange Roughy, Oreo, Red Gurnard, Silver Warehou, Snapper, Southern Blue Whiting, Southern Bluefin Tuna, Tarakihi, Trevally
---
FRDC Research Code: 2016-062
More information
Sevaly Sen, sevaly.sen@gmail.com