The new national curriculum requires school students to learn about Australian fisheries, and new resources are making it as easy as possible for teachers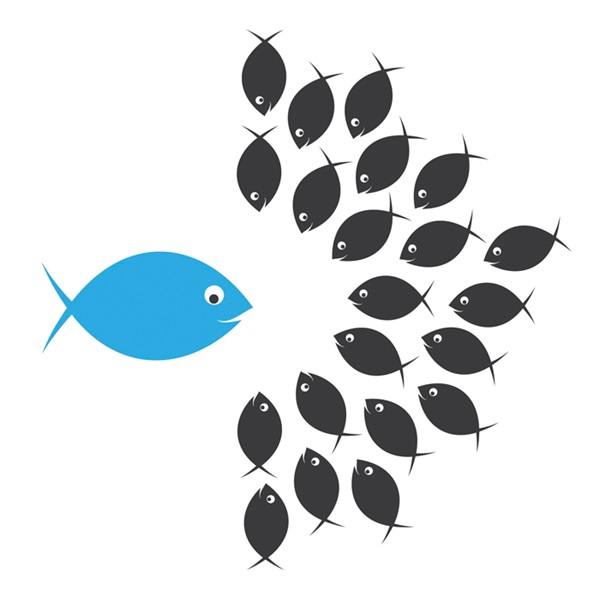 Amid the growing disconnect between Australia's population and the source of its food and fibre, agencies involved in primary industry research and in education have come together to establish a peak body to teach children more about fishing, forestry and agriculture.
The FRDC is among those supporting the Primary Industries Education Foundation Australia (PIEFA) to address this disconnect, which also coincides with a downturn in the number of young people seeking a career within the fishing industry.
While the Australian seafood industry has an enviable international reputation for high-quality production and sustainability, a 2011 survey commissioned by PIEFA and conducted by the Australian Council for Educational Research reveals some disturbing facts.
These include:
75 per cent of Australian school students were unaware Atlantic Salmon was farmed;
80 per cent of Year 10 students believed that Australian fish stocks will eventually be entirely depleted;
40 per cent believed the primary industries sector, including fisheries, damaged the environment;
95 per cent of students have never visited a marine discovery centre or fisheries-themed excursion; and
90 per cent of students in Year 10 would not consider a career in the fishing industry.
However, the fishing industry is not alone and PIEFA has been operating since April 2010 with a vision to support "an Australian community that understands and values its primary industries sector". One of its first crucial tasks was to influence the development of the new national curriculum, which outlines the content of what is taught in Australian schools.
"When the first drafts of the curriculum were released in 2010 there was absolutely no mention of the seafood industry at all," says PIEFA chief executive officer Ben Stockwin.
"We knew before we began to develop resources or promote the industry that it was critical to give teachers a reason to teach students about primary production. The most important aspect was to develop content for the curriculum."
Such content exists now with more than 168 compulsory outcomes – topics related to primary industries that students must consider – as part of the current curriculum.
Such examples include:
Year One – "Consider how science is used in activities such as fishing …"; and
Year Nine – "Identify and describe the major aquatic biomes of Australia and the world and their spatial distribution".
FRDC research projects manager Jo-Anne Ruscoe says it would have been a significant missed opportunity if the fishing industry had not been represented in the curriculum.
"Thanks to our work with PIEFA, teachers now need to include specific fishing-related content. The next challenge is to support teachers to deliver high-quality information."
In 2014, the Australian Government announced a $2 million initiative, 'Agriculture in Education', to develop resources to specifically match curriculum outcomes and make it as easy as possible for teachers to embed related content.
PIEFA's part in this project was to develop 23 units of study and 40 matching videos to support teachers and their students.The videos are divided into two sections.
The first have industry members discussing their industry to provide teachers with background information to increase their knowledge and confidence to teach students. These videos are also a great source of information for students directly.
The second group of videos shows teachers who have trialled the videos discussing their education value and how they implemented the unit in their classrooms.
"We felt it was important for teachers to talk to other teachers about this work," Ben Stockwin says. "Although our surveys report that 100 per cent of primary school teachers and 93 per cent of secondary school teachers felt it was important to educate students about the origins of their food, they identified their own lack of confidence and knowledge as inhibiting factors in them doing so."
The resources cover all of Australia's primary industries but several specifically target the fishing industry. For example, Year Five has a unit entitled 'Investigating Australian approaches to producing fish, seafood and meat'.
The videos accompanying these units feature well-known industry figures such as Lance Vater of Vater Corporation and rocklobster exporter Andrew Lawrie of Sky Seafoods.
PIEFA is in the process of putting these and other primary-industry-themed resources in as many of Australia's 9500 schools as possible.
Making seafood industry information accessible is a primary goal for PIEFA. To this end it hosts a one-stop web portal for schools entitled Primezone. Primezone houses more than 220 resources across the agriculture, forestry and fishing industries.
"PIEFA's value is far beyond the development of resources," Jo-Anne Ruscoe says."For the first time we have a credible body out there in schools advocating for students to learn about how the Australian fishing industry is managed. It is a recognised and respected educational organisation and it promotes a wide range of resources." 
More information
Ben Stockwin, PIEFA,
ceo@primaryindustrieseducation.com.au
Primezone