Spring survivors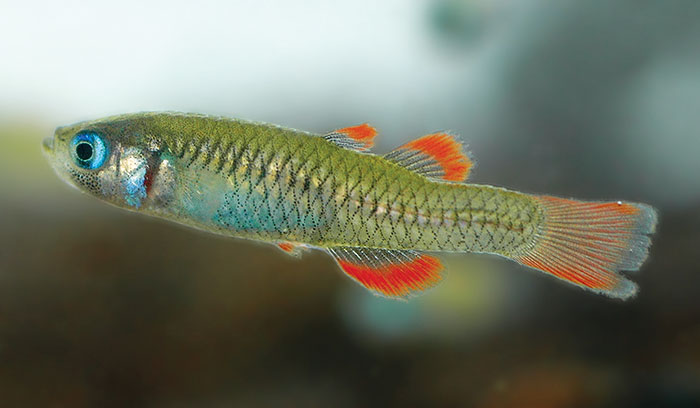 The brightly coloured male Redfin Blue Eye.
Photo: Adam Kerezsy
The three-centimetre-long Redfin Blue Eye (Scaturiginichthys vermeilipinnis) is Australia's rarest fish. Wild populations are found in only one location. Their total habitat consists of four springs, which are part of the Great Artesian Basin system that feeds Lake Eyre. The springs make up about 4000 square metres found within the Edgbaston Reserve (formerly Edgbaston Station), 140 kilometres north-east of Longreach, in Central Queensland.
The springs are home to a world of unique creatures in addition to the Redfin Blue Eye, including snails, crustaceans and plants. Isolation, stability and environmental variance create the perfect conditions for rapid speciation.
The species is included in the International Union for Conservation of Nature's list of the world's 100 most critically endangered species. Redfin Blue Eye is also listed as endangered under Australian and Queensland legislation.
More information
---
Marine litter tracking tools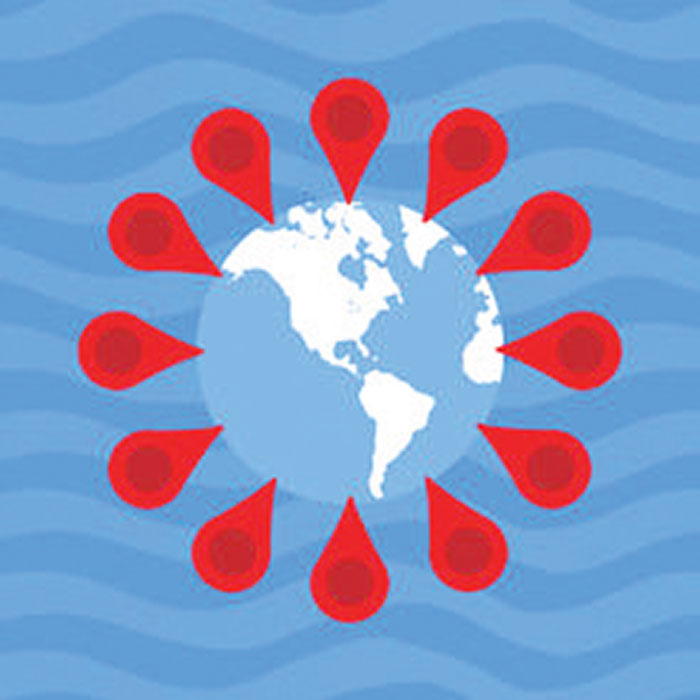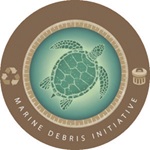 Fishers are on the front line of the marine debris and ocean plastic pollution issues that have received increased public attention during the past year. Several smartphone apps are available to record what is found and where, as part of global efforts to track and prevent further pollution in our oceans, rivers and lakes.
Two apps that have global databases and are available for both iOS and Android operating systems are Global Alert – Floating Trash and Marine Debris Tracker. The first focuses on where trash is accumulating, the second collects more detailed data about types of rubbish found.
Global Alert has been produced by conservation group the Ocean Recovery Alliance. Its primary aim is to identify 'hot spots' in need of clean-up and priority locations for long-term rubbish catchment devices. You can upload real-time smartphone data and photos to the database. It helps coordinate clean-up efforts and also alerts government officials to larger issues surrounding waste management.
Global Alert is officially endorsed by the World Bank's Global Partnership for Oceans as the official trash hot-spot reporting app.
The Marine Debris Tracker smartphone app logs the type of trash found on our coastlines and waterways, including fishing gear. It provides a list of common items established by a range of organisations. There is no Australian group among those registered to date, but GPS tracking allows items to be logged anywhere in the world using a smartphone. Via the Marine Debris Tracker website you can view your own data or global data, which are mapped anonymously using the GPS coordinates. You can also share your tracking data through a story on social media.
Marine Debris Tracker is a joint effort of the NOAA Marine Debris Program and the Southeast Atlantic Marine Debris Initiative at the University of Georgia College of Engineering.
More information
---
Word wise
Each issue we will try to clarify the meaning and use of some commonly misunderstood words in fisheries science
"Significant"
'Significant' is one of those red-flag words for researchers. The problem is that people regularly use
the term 'statistically significant' to show that a finding is important or noteworthy. But it actually means something very specific: that a result is unlikely to occur by chance. It does not necessarily reflect how meaningful the finding is.
"If a scientific experiment is set up correctly, then a statistical significance might reveal a lot," according to
Futurism, in 'The seven most misused words in science, according to scientists'.
"If the experiment is set up poorly, as is the case with many pseudosciences, then significance doesn't mean anything because all of the variables weren't controlled.
---
The Catch: The Story of Fishing in Australia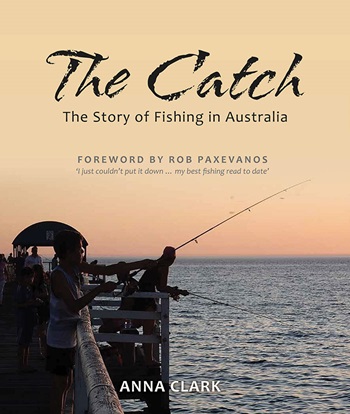 Indigenous, recreational and commercial fishing and aquaculture – there is a place for it all in Anna Clark's comprehensive history of fishing in Australia.
Bringing her personal passion for throwing in a line, author Anna Clark celebrates the enduring pleasure of fishing in The Catch: The Story of Fishing in Australia. This book charts the history of fishing, from the first known accounts of Indigenous fishing and early European encounters with Australia's waters to the latest fishing fads; from the introduction of trout and fly fishing to the challenges of balancing needs of commercial and recreational fishers.
As a general history of Australian fishing it also incorporates the involvement of women in fishing, from Indigenous catches through to game fishing, with historic illustrations, articles and advertisements also documenting the progress of the sector.
Available from the National Library of Australia. RRP $39.99